ABOUT
The UK's dedicated running injury site, fuelling your recovery with essential recovery info and great deals on all things running
World records, Mo Farah, 91-Year Old Runners and Your Free Marathon Photos: The Weekly Round-Up
A quick round-up of this week's top stories:
A good running week for…
World-record busting relay teams. At the IAAF World Relays in the Bahamas, Jamaica's men set a new world record in the 4x200m, while Kenya's men and women also notched up new world records in the 4x1500m. The kenyans obliterated the previous marks in the process: the men recorded 14 minutes 22.22 seconds, some 14secs faster than the 2009 Kenyan record; the women went one better and beat the previous record by over half a minute.
Fun runners. The organisers of the San Francisco Marathon, in conjunction with technology firm Gameface Media, will provide free photos of all race finishers as they cross the line. Runners will have full access to their photos for online and social media use, but will be charged a fee for prints.
Older runners. Harriette Thompson is due to line up at this Sunday's (1 June) San Diego Marathon. Her age? A tender 91 years. She has missed the race only twice since it begain in 1998…
A bad running week for…
Mo Farah. Following the disappointment of the London Marathon, Farah pulled out of last weekend's London 10k road race. It was due to have been his first competitive run since the marathon.
Vibram. The barefoot running lawsuit wrangle rumbles on, with the launch of the new settlement site for those filing a claim against the glove-like running shoe brand. Consumers who bought Vibram FiveFingers shoes between March 21, 2009 and May 27, 2014 can now file a claim as part of the class action suit that the company settled a few weeks ago.
There was also news for those who like to alternate between different pairs of running shoes, as well as for those runners who like to know why they suffer the injuries they do. But, as so often is the case, the evidence wasn't entirely conclusive…
More reading on this week's top stories
Have you come across an interesting article on this week's issues? If so, why not add to the list of useful running story links below.
1
IAAF World Relays - Nassau, BAHAMAS 2014
May 30, 2014 - youtube.com -

16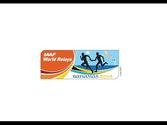 IAAF World Relays - Nassau, BAHAMAS 2014
May 30, 2014 - bbc.co.uk -

19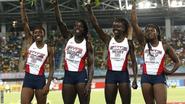 Kenya's men and women both claimed new world records in the 4x1500m at the IAAF World Relays in the Bahamas. The men's time of 14 minutes 22.22 seconds bettered by 14secs a 2009 Kenyan record, while the women beat the previous mark by over half a minute.
May 30, 2014 - sportspromedia.com -

18

News of free photos for participants at the San Fransisco Marathon
May 30, 2014 - bbc.co.uk -

18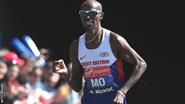 Double Olympic Champion Mo Farah has pulled out of Sunday's London 10,000 as he is not yet fit enough to race. Farah, 31, was set to defend his title in the 10km road race, which would have been his first scheduled competition since the London Marathon in April.
May 30, 2014 - fivefingerssettlement.com -

14

You must complete this form by providing all required information below. If submitting a claim for more than two (2) pairs of eligible Vibram FiveFingers™ footwear that you purchased, you must send a receipt or other proof of purchase for any additional purchases with this Claim Form.
May 31, 2014 - runninginjury.co.uk -

16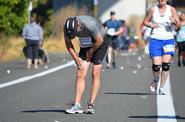 What are the Main Risk Factors for Running-Related Injuries? That was the question posed in a new systematic review of the latest research evidence, published in Sports Medicine. The study (authored by Bruno Tirotti Saragiotto, Tiê Parma Yamato, Luiz Carlos Hespanhol Junior, Michael J.
May 31, 2014 - runninginjury.co.uk -

16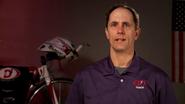 We can't be 100% sure that rotating between two or more different pairs of shoes will prevent injury, writes John Davis in a recent, excellent Runners Connect article. But it might just work. And, interestingly enough, not for the reason you think. Why might rotating running shoe use make you less prone to injury?
May 31, 2014 - runninginjury.co.uk -

16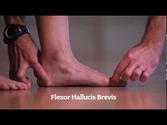 The science around the benefits or otherwise of barefoot running is mixed, writes Jon Anderson for Military Times, as coverage of the Vibram lawsuit spreads far and wide. But, for most barefoot runners, the appeal of minimalist running shoes remains undiminished.
News updates
For more running news, click here for the latest daily update or for breaking news.
LIKE MORE?
Found this article interesting?


Access free tips, updates and private Members' Only sales by email:

Get access now

PS This is the easy way to gain access on a mobile - click the button above, then hit send when the email pops up. Job done.
...Or get the latest news from the world of running:
Share your thoughts