ABOUT
The UK's dedicated running injury site, fuelling your recovery with essential recovery info and great deals on all things running
Vibram, Robots, Gaitlin, Ennis, Plantar Fasciitis: The Weekly Round-Up
A quick round-up of this week's top stories:
A good running week for…
Justin Gaitlin. The US spinter had an exceptional week, not only winning the 100 meters at the IAAF World Challenge in Beijing on Wednesday, but also recording the two fastest 100m times in the world this year.
Kenenisa Bekele. The athlete claimed victory in the Great Machester Run, recording a time of 28 minutes, 23 seconds over the 10km distance. He finished the race five seconds ahead of marathon world record holder Wilson Kipsang.
Jess Ennis-Hill. The heptathlete is considering a switch to hurdles when she returns to the sport after having her baby this summer.
Plantar fasciitis sufferers. Increasing numbers of Americans are switching to laser treatment to help with injuries, such as plantar fasciitis. Elite coach Alberto Salazar revealed that he is making use of the approach for his stable of runners (which includes the likes of Mo Farah and Galen Ruup).
Robots. A robotics startup in Florida claims to have built the fastest running robot in the world. The six-legged machine, known as Outrunner, can run up to 45 miles per hour. (Check out the video below.)
A bad running week for…
More reading on this week's top stories
Have you come across an interesting article on this week's issues? If so, why not add to the list of useful running story links below.
Vibram, Robots, Gaitlin, Ennis, Plantar Fasciitis: The Weekly Round-Up
1
Justin Gatlin - 100m - IAAF World Challenge Beijing 2014
May 22, 2014 - youtube.com -

10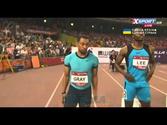 IAAF World Challenge Beijing 2014
May 22, 2014 - bbc.co.uk -

10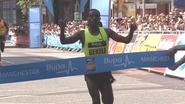 Last updated at 12:06 Ethiopia's Kenenisa Bekele saw off Kenya's Wilson Kipsang to take victory at the Great Manchester Run. "To finish behind Dibaba, who is the best in the world, you can't complain about that" Britain's Gemma Steel The 5,000m and 10,000m world record holder clocked 28 minutes and 23 seconds to finish five seconds ahead of marathon world record holder Kipsang.
May 22, 2014 - independent.co.uk -

9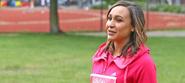 Ennis-Hill has been consulting with other sportswomen, such as Shelley Rudman, the British Winter Olympian, who have returned quickly to top-level sport after giving birth, and is planning her comeback with Toni Minichiello, her coach. Plan A is to go to Rio and defend her heptathlon title.
May 22, 2014 - runninginjury.co.uk -

9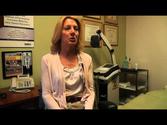 By Jamie de Sylva on May 22, 2014 There's a new go-to treatment for people suffering pain, writes Diana Blass. For a range of aches, pains and injuries - including plantar fasciitis - increasing numbers of Americans are turning to laser treatment. One example is Kirsten Macdonald.
May 22, 2014 - bizjournals.com -

9

As awareness has grown of prescription painkiller abuse across the U.S., so has interest in alternatives. The sports world is no exception. A prime example can be found in Oregon. Alberto Salazar, head coach of the Nike Oregon Project and a former world-class long distance runner, is all about drug-free pain relief for the athletes he coaches.
May 22, 2014 - runninginjury.co.uk -

10

Home > General > Vibram barefoot running controversy heats up By Jamie de Sylva on May 21, 2014 The fall-out around the recent Vibram USA lawsuit continues to dominate the running world. The lawsuit alleged that the barefoot brand had made false and unsubstantiated claims about the health benefits of its footwear.
May 22, 2014 - outsideonline.com -

9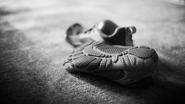 There's been a certain gleefulness in response to the news that Vibram has settled a class-action lawsuit over its FiveFingers running shoes for $3.75 million. The FiveFingers have always been ridiculous looking, but now (finally!) there's proof that they're not even good for you.
News updates
For more running news, click here for the latest daily update or for breaking news.
LIKE MORE?
Found this article interesting?


Access free tips, updates and private Members' Only sales by email:

Get access now

PS This is the easy way to gain access on a mobile - click the button above, then hit send when the email pops up. Job done.
...Or get the latest news from the world of running:
Share your thoughts