ABOUT
The UK's dedicated running injury site, fuelling your recovery with essential recovery info and great deals on all things running
The Insider: The Best Running Tips and Tricks of the Week (September 2014)
We're back after the summer break and raring to go. Each week, we trawl through countless articles around the web to bring you our wrap-up of the latest tips and tricks for runners.
So settle back and enjoy our latest selection of the most interesting, revealing, useful…and sometimes just plain daft…advice for runners.
Aug 31, 2014 - race131.com -

38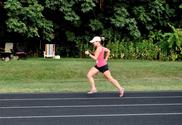 by Teri Hutcheon I've been running for about 15 years and racing for 10 years (times flies!). Unfortunately I dealt with persistent running injuries for seven of those years, particularly IT band and SI joint issues. I cried from pain during training runs and during races. I cried even more...
Aug 31, 2014 - levelrenner.com -

43

As runners we pride ourselves on being fairly resilient creatures, which makes it all the more difficult when we find ourselves having to accept the fact that a niggle we've been trying to ignore has reached such intensity or duration that we have no choice but to seek help from a health professional.
Aug 31, 2014 - menshealth.com.sg -

37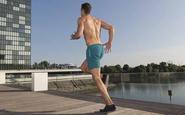 Try this during your next long run: At intermittent periods, run backwards for 30 seconds or less. It may look a bit weird, but back-pedalling actually builds ankle flexibility. Whether in the gym or on the track, supple ankles give you greater range of motion, helping you ward off injury.
Aug 31, 2014 - popsugar.com.au -

33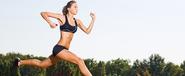 If you're a runner, chances are you've experienced a running-related injury or two. "The most common issues I've seen from runners include knee pain, shin splints, tight hip flexors, and IT bands," says trainer Eric Chen, who teaches an injury prevention class at Sports Club/LA.
Aug 31, 2014 - runbuddyrunners.wordpress.com -

36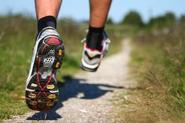 I've found that as my running years have progressed then applying some of the very basics to keep me on the road and avoid injury have slipped. You see, I'm more than aware of the importance of remembering the basics as I type this with my leg elevated hoping I have just a minor muscle strain....
Aug 31, 2014 - runnersconnect.net -

35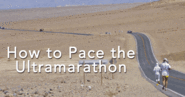 Track fans had their eyes fixed on Sacramento in July for the USATF outdoor track championships, but that wasn't the only championship event in the running world. That weekend also played host to the Western States Endurance Run, a 100-mile ultramarathon that's arguably one of the most storied ultra-endurance events in the world.
Aug 31, 2014 - runnersconnect.net -

32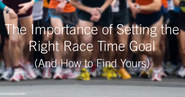 You've picked out the race, booked your hotel, and confirmed your flights. Everything is ready to go for your next big race. Now it's time to set a time goal so you can get training! If you're like most runners I coach, picking your goal time is a somewhat arbitrary process.
Sep 05, 2014 - runnersconnect.net -

36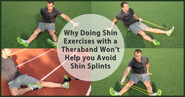 Shin splints are perhaps the most common injury for beginner runners. Unfortunately, thanks to the constant spread of outdated information, the treatment for shin splints remains unhelpful. Stop me if you've tried this - ice, take some ibuprofen to reduce swelling, and grab the theraband to strengthen the shin muscle.
Sep 05, 2014 - runnersworld.com -

36

Running alone can be a great way to start off your morning or detox after a long day at work, but it's important to be safe when hitting the roads solo. We set out to get the best safety tips from Officer Thomas DeFrank, crime prevention officer for the Bethlehem, Pennsylvania Police Department.
Sep 05, 2014 - strengthrunning.com -

43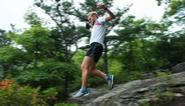 Sep 05, 2014 - strengthrunning.com -

36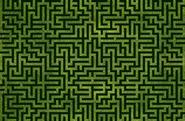 Isn't it funny that when something isn't working, most of us just "buckle down" and try harder (even if you're lost doing the wrong thing)? But often "what got you here, won't get you there." So if you've hit a plateau and are stagnating, running the same times and getting frustrated, doing more of the same isn't the best approach.
LIKE MORE?
Found this article interesting?


Access free tips, updates and private Members' Only sales by email:

Get access now

PS This is the easy way to gain access on a mobile - click the button above, then hit send when the email pops up. Job done.
...Or get the latest news from the world of running:
Share your thoughts