ABOUT
The UK's dedicated running injury site, fuelling your recovery with essential recovery info and great deals on all things running
10 of the Best Running Stories This Week (Usain, Pregnant Runners and Fraud)
Hi, here's your latest round-up of the breaking running news this week.
You'll find out what we've been discussing on RunningInjury, as well as the most shared running health stories across the web and the big news runners have been talking about over the past seven days. Enjoy!
The best running stories across the web this week
What stories were runners sharing this week? Well, there was one that made quite a stir – it was a piece by the The Atlantic, which asked the question that quite a few runners have been wondering – Why Aren't Shoes Preventing Running Injuries?
We also enjoyed another tongue-in-cheek review of the latest running week – see the featured video below.
Elsewhere, there some stories of misfortune – and fraud. But there were also some uplifting tales to tell, including how one underdog did what should only really happen in fiction – and hats off this week to Geoffrey Ronoh for pulling off that particular feat.
The full stories can be found in our 10 of the Best list below. If you see any missing, why not add your favourite story to the list or leave a comment below. And for more running news, click here for the latest daily update or for breaking news.
Jun 29, 2014 - theatlantic.com -

20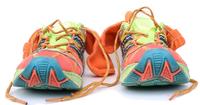 It's the most shared article about running injuries this week. And it poses a simple question - why in an age of brightly colored running shoes complete with gels, foams, air pockets, and arch supports, do more than half of all runners get injured each year?
Jun 29, 2014 - bbc.co.uk -

21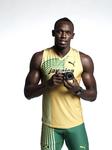 A good running week for...lovers of high-class sprinting. We'd all suspected it, but it's finally official - Usain Bolt is definitely available for selection at the Glasgow Commonwealth Games. The athlete has been struggling with a foot injury and he won't run the individual 100m. But the Jamaican has made himself available for relay events at the championships.
Jun 29, 2014 - bbc.co.uk -

19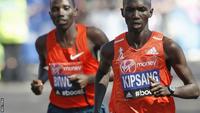 A good running week for...the underdog. It sounds like fiction, but it actually happened this week. Wilson Kipsang's training parter, Geoffrey Ronoh, took on the unglamorous role of pacemaker at the Olomouc half-marathon in the Czech Republic. But, remarkably, he was able to defeat Kipsang, in the process achieving a course record time of one hour 17 seconds.
Jun 29, 2014 - runnersweb.com -

24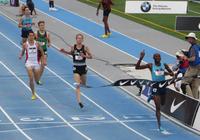 A good running week...for Galen Ruup. The aura around coach Alberto Salazar and his cadre of top athletes continues to grow. This week one of Salazar's top athletes, Galen Ruup, won a record sixth national 10km title in a time of 28 minutes and 12 second, at the USA Outdoor Track and Field Championships.
Jun 29, 2014 - independent.co.uk -

23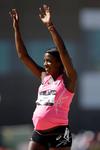 A good running week for...pregnant runners. Alysia Montano competed in the 800m at the US Track and Field Championships this week. Not much news there - apart form the fact that she is due to give birth in under two months' time...
Jun 29, 2014 - runnersworld.com -

18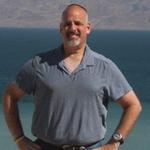 A bad running week for...Lawrence Herman, former assistant director of the Frederick Marathon in Maryland. He was sentenced to five months in prison, plus a period of home confinement.
Jun 29, 2014 - runninginjury.co.uk -

21
The big question for anyone who cares about the health of youngsters - how much activity is really necessary to maintain health?
Jun 29, 2014 - runninginjury.co.uk -

22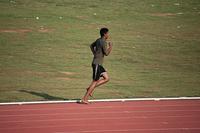 Surely this can't be true...an unbiased article on the potential role for barefoot running in injury prevention!
Jun 29, 2014 - runninginjury.co.uk -

24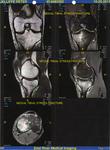 This article examines an overuse running injury that is dreaded by many runners - the stress fracture.
Jun 29, 2014 - runninginjury.co.uk -

25
The latest weekly round-up of the top products and bargain deals available for runners - including the place where every piece of running kit is reduced by at least 50%.
LIKE MORE?
Found this article interesting?


Access free tips, updates and private Members' Only sales by email:

Get access now

PS This is the easy way to gain access on a mobile - click the button above, then hit send when the email pops up. Job done.
...Or get the latest news from the world of running:
Share your thoughts