ABOUT
The UK's dedicated running injury site, fuelling your recovery with essential recovery info and great deals on all things running
How to avoid injury through strength training
Amby Burfoot of Runner's World reports on new research published in the Journal of Strength and Conditioning Research. The paper suggests the importance of exercises that specifically strengthen hamstring muscles.
One of the key findings in the paper, authored by Oyvind Heiberg Sundby and Mark Gorelick, is that running performance in long distance events appears not to be related to absolute muscle strength. Instead, hamstring muscle strength relative to quadriceps strength seems key.
Runners should do exercises that imitate running while they add some resistance or overspeed element. For example, steep hill bouncing or running, fast downhill running, or horizontal bouncing manuevers such as repeated single-leg long jumps. These exercises should be combined with more specific strength training that targets the hamstrings.
Other strength training stories
Suggested strength training routines are outlined in a number of other recent articles:
In addition, Matt Fitzgerald in a recent post sets out the case for cross-training, including strength training. He notes how this can correct inadequate strength in key stabilising muscles and help avoid many overuse injuries.
More reading on strength training
Have you come across an interesting article on the issue? If so, why not add to the list of useful strength training links below.
May 21, 2014 - running.competitor.com -

21

Jeremey DuVall notes that a bulky upper body haunts the dreams of runners nearly as much as a forced mid-race porta-potty stop. Extra weight up top brings visions of slower race times and reduced flexibility, which leads to runners neglecting their upper body in the weight room.
May 22, 2014 - runnersworld.com -

22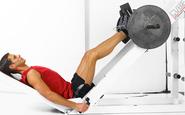 Distance runners have always known they need not look like super-muscular sprinters or body builders. Bulging muscles don't improve performance; they make you big and bulky when you want to be lean and mean. Still, moderate strength training remains popular and recommended for distance runners because it can increase power and perhaps reduce injuries.
May 22, 2014 - running.competitor.com -

19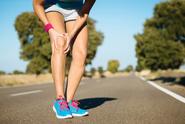 Matt Fitzgerald writes:
As recently as 15 years ago, few elite runners did much in the way of cross-training, which I like to define broadly to include all forms of resistance training, stretching, and non-impact endurance training activities such as bicycling.
May 22, 2014 - mensfitness.com -

25

Pro tips on how to be a better runner without running.
May 22, 2014 - huffingtonpost.com -

25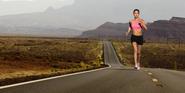 Jason Fitzgerald writes:
As runners, we love to lace up our shoes and head out the door to enjoy a few fun miles. The endorphin rush felt after a long run or interval session can't be beat. But sometimes, injuries can keep us from...
May 22, 2014 - stack.com -

26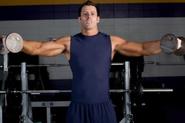 T.J. Murphy writes:
On March 31, Linsey Corbin toed the line for her first major race of 2014, the Ironman Los Cabos, in Los Cabos, Mexico. It was a hot day on a challenging course, but after 2.4 miles of swimming, 112 miles of biking and the first 13 miles of the marathon, Corbin took command of the race and held on for the win.
May 22, 2014 - runninginjury.co.uk -

23

After being a running coach for 10 years, I've been asked hundreds of questions about how and when to add strength training to a running schedule. So, I spent months thinking about the best way to provide you all the information you need in an organized format that didn't make you feel overwhelmed.
News updates
For the topical running news, click here for the latest daily update or for breaking news.
LIKE MORE?
Found this article interesting?


Access free tips, updates and private Members' Only sales by email:

Get access now

PS This is the easy way to gain access on a mobile - click the button above, then hit send when the email pops up. Job done.
...Or get the latest news from the world of running:
Share your thoughts